Accredited Data Center Training Programs
Uptime Institute's accredited data center training programs are your key to obtaining the essential practical knowledge needed to own and operate today's modern data centers.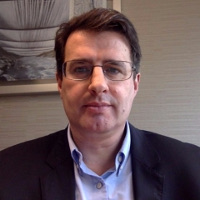 Fantastic facility staff and excellent course content that have allowed me to build on my technical expertise.
Paulo Borges, Datacenter Security Consultant, SEGURTI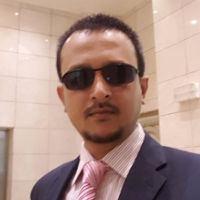 This training allowed me to understand the myths and misconceptions around Tier Certifications. I can now share this knowledge with my colleagues.
Tariq Sagheer, Assistant Manager, Telenor Pakistan
This training provided us with the tools to achieving the gold standard for Tier Certification of Operational Sustainability.
Dimitris Kantaros, Director, Data Center Operations, LAMDA HELLIX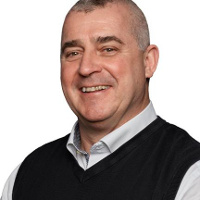 This training allows personnel to get a common understanding of "how to keep the lights on".
Pete O'Sullivan, Operations Director Norway, DigiPlex Group Services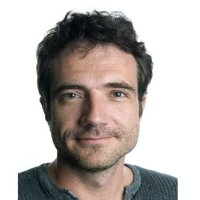 As a consultant, it is important to be up to date with the new Tier regulations and the Advanced Seminar course provided this.
Christian Creemers, Senior Datacenter Project Manager, DC-Q Datacenter Quality
The Advanced Mechanical seminar by Uptime Institute is an end user centric course that enriched my knowledge on Tier III and Tier IV Data Centers.
Mark Keserwany, Practice Manager, Gulf Business Machines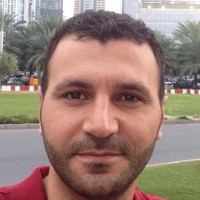 The course gave me a deep understanding of M&O and certifies my abilities, which will lead to more business opportunities for me and the company.
Othman Shihimi, Electrical Engineer, Ederat Group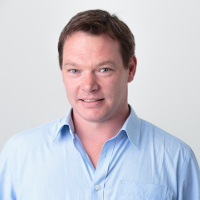 AOS gives us a foundation to build good operational structure and having multiple staff trained on this course will help mitigate risk on site.
Robbie Mcghie, CTO, VIRTUS
Questions about Training Programs?
Fill out the contact form below and one of our data center training experts will follow up with you right away.
Accredited Data Center Training Programs
Uptime Institute aligns our data center education and training programs along three tracks, focused on data center design, management and operations.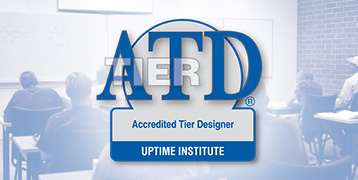 Program Overview
The Accredited Tier Designer program provides instruction to

licensed professional engineers,

designers and project managers in design management roles on practical application of the Uptime Institute Tiers Standard.
Who Should Attend
Ingenieros Estructurales

Gerentes de proyecto senior de equipos de diseño y construcción
Project Owner Senior Engineering Representatives
Ingenieros profesionales con una función de gestión de diseño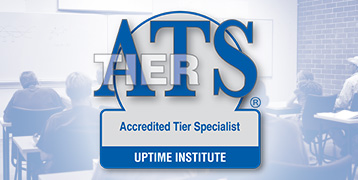 Accredited Tier Specialist
Program Overview
The Accredited Tier Specialist program provides instruction for the management team directly responsible for data center uptime on

the Uptime Institute Tiers Standard as well as the importance of staffing, training, planning and operations of critical facilities.



Who Should Attend
| | |
| --- | --- |
| Arquitectos | Gerentes de proyecto |
| Non-licensed Design Professionals | Asesores |
| Constructores/contratistas generales | Ingenieros de ventas |
| Arquitectos de red | Arquitectos de empresa |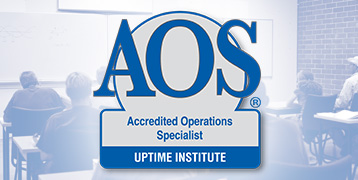 Accredited Operations Specialist
Program Overview
The Accredited Operations Specialist program provides instruction to achieve a complete understanding of the concepts and criteria develop a comprehensive world class Management & Operations program for a critical facility.
Who Should Attend
| | |
| --- | --- |
| Operadores fundamentales de las instalaciones | Gerentes de Operaciones Profesionales |
| Gerentes de Instalaciones de Centro de Datos | Gerentes de proyecto |
| Asesores | Arquitectos de red |
| Arquitectos de empresa | |
Uptime Institute Training Courses Qualify for CPD Credits
Uptime Institute ha obtenido la acreditación CPD a través de la Oficina de estándares CPD.
La acreditación CPD significa que tomar cursos de capacitación acreditados de Uptime Institute califica como créditos de educación continua para obtener y mantener certificaciones profesionales y designaciones asociadas con su profesión.
Join the World's Largest Alumni Network of Data Center Professionals
JOIN AN ALUMNI NETWORK COMPRISED OF THOUSANDS OF GRADUATES FROM THE WORLD'S TOP FIRMS
Thousands of graduates from countries around the world have looked to Uptime Institute to help them grow their business and advance their careers.
Looking for More Information on Data Center Training from Uptime Institute?
---