Programas de capacitación sobre centros de datos
INSTRUCTOR-LED ONLINE COURSES - REGISTRATION OPEN NOW
Los programas acreditados de capacitación sobre centros de datos del Uptime Institute son su llave para obtener los conocimientos prácticos necesarios para tener y operar los modernos centros de datos actuales.
Investing in accredited data center training from Uptime Institute helps increase the knowledge base of your team, improve operational efficiency, and reduce business risk by ensuring that operations follow best practices for tier certification standards.
Participants are led by our data center professionals and are taught the same best practices that we use in our data center consulting services.
Participants will emerge from the training as experts in the field who understand how to align and support data center infrastructure and operations with the uptime mission of the organization.
Data Center Training Program Overview:
Each of our three core data center training programs is designed to allow students to start with the essential knowledge they need to do their current jobs and then grow in their ability to meet more demanding challenges over time.
Once enrolled in a specific training program, trainees complete initial courses that will give them base-level tier accreditation for their role.
From there, students can continue their education and gain "Professional" and then "Expert" designations by completing additional data center training courses within their program.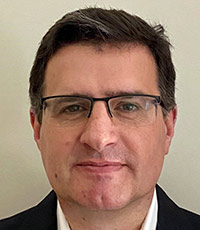 I discovered the Uptime Institute Tier Standards in 2008 and it was love at first sight. Acting as an independent consultant on projects around the world, I have found in the Datacenter Tier Certification the answers for most of my concerns. I strongly believe that the Uptime Institute Expert educational accreditation is an essential tool for professional and personal continuous improvement, transmitting a strong image of technical competence, and facilitating the interaction with Datacenter owners about decisions that will bring excellence to their projects.
ATS/Expert achieved
Paulo Borges, Consultant | Trainer | Auditor, SEGURTI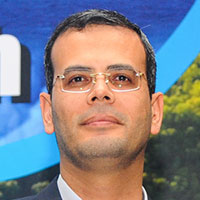 Los seminarios avanzados me dieron más detalles y una comprensión profunda de los problemas escondidos de diseño, las ideas erróneas sobre la Certificación Tier y de cómo evitar el diseño excesivo con la metodología operativa.
ATD/denominación profesional lograda
Emad Talaat, consultor sénior de infraestructura de ICT de Raya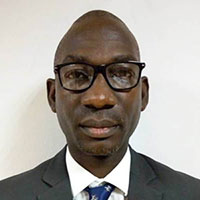 ¡Sin datos no hay mundo! Uptime Institute está avanzando la topología de Infraestructura Tier que incrementa el aseguramiento de disponibilidad de datos y la capacitación en ATD nos enseñó cómo diseñar infraestructuras que apoyan la disponibilidad de datos más confiablemente.
ATD/Profesional logrado
Deji Adeniyi, director ejecutivo del grupo de Desarrollo empresarial de Toptech Engineering Limited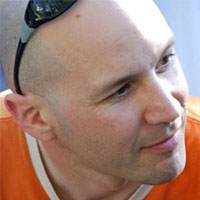 Tomar los cursos de Uptime Institute pone las consideraciones de infraestructura de energía en orden.
ATD/Profesional
Asi Golan, ingeniero eléctrico de Instalaciones de Importancia Crítica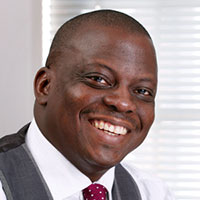 El mundo de los centros de datos cambia todo el tiempo y para mantenerse a la cabeza del juego, necesitas un socio experto y digno, y yo lo he encontrado en Uptime Institute. La capacitación ofrecida y el proceso de revisión riguroso para el Tier Certification of Design Documents es a un alto nivel profesional.
ATD/Experto logrado
Olu Soluade, gerente general de AOS Consulting
¿Tiene preguntas sobre los programas de capacitación?
Llene el formulario de contacto a continuación y uno de nuestros expertos en capacitación sobre centros de datos se comunicará con usted a la brevedad.
¿Tiene que justificar el gasto?
Descargue nuestro texto para carta de justificación por correo electrónico, que puede copiar y pegar en un mensaje para su gerente.
Accredited Data Center Tier Certification Training Programs
Uptime Institute offers data center education and training programs along three tracks, focused on data center design, management and operations. By choosing a program that matches your data center position, you will go through a series of courses that will enable you to run your data center to the standards of Uptime Institute's Tier Classifications.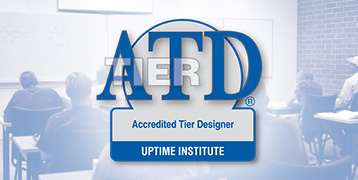 Data Center Tier Designer
Descripción general del programa
The Accredited Tier Designer program provides instruction to licensed, professional data center engineers, designers and project managers in design management roles on practical application of the Uptime Institute
Tier
Data Center Design
Standards.
Who Should Enroll
Ingenieros registrados

Gerentes de proyecto senior de equipos de diseño y construcción
Representantes de ingeniería sénior del propietario del proyecto
Ingenieros profesionales con una función de gestión de diseño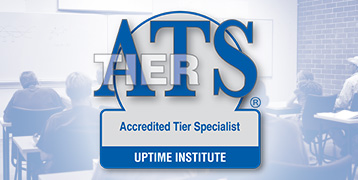 Data Center Tier Specialist
Descripción general del programa
The Accredited Tier Specialist program provides instruction for the data center management team directly responsible for data center's uptime. Training is centered around Uptime Institute Tiers Standards as well as the importance of staffing, training, planning and operations of data center infrastructure.
Who Should Enroll
| | |
| --- | --- |
| Arquitectos | Gerentes de proyecto |
| Profesionales de diseño no certificados | Asesores |
| Constructores/contratistas generales | Ingenieros de ventas |
| Arquitectos de red | Arquitectos de empresa |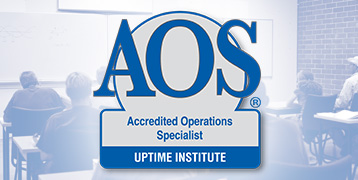 Data Center Operations Specialist
Descripción general del programa
The Accredited Operations Specialist program provides instruction to achieve a complete understanding of the concepts and criteria to develop a comprehensive world class Management & Operations program for a critical facility.
Who Should Enroll
| | |
| --- | --- |
| Operadores de instalaciones críticas | Gerentes de Operaciones Profesionales |
| Gerentes de Instalaciones de Centro de Datos | Gerentes de proyecto |
| Asesores | Arquitectos de red |
| Arquitectos de empresa | |
Training & Education for Data Center Professional Development
Los estudiantes inscritos en cualquiera de los programas anteriores recibirán capacitación intensiva por parte de los profesionales de proyectos actuales en el Uptime Institute.

These courses provide that needed experiential knowledge and foundation understanding of what it takes to build and maintain a reliable data center infrastructure that meets the needs of the business.

Whether you are a data center designer, operator, or IT business manager; fully accredited courses are available from Uptime Institute to meet your specific needs.

Successful completion of any of these courses provides the graduate with the world-renowned accreditation certificate which demonstrates your commitment to data center excellence.

Once certified, you will join an alumni network of over 3000 graduates around the world.

En el caso de aquellos estudiantes que deseen continuar avanzando y obtener otros niveles de experiencia y profundidad de contenido a través de cursos avanzados adicionales, el Uptime Institute ofrece credenciales de dos niveles más: profesional y experto.

Los cursos de capacitación de Uptime Institute califican para créditos de CPD
Uptime Institute ha obtenido la acreditación CPD a través de la Oficina de estándares CPD.
La acreditación CPD significa que tomar cursos de capacitación acreditados de Uptime Institute califica como créditos de educación continua para obtener y mantener certificaciones profesionales y designaciones asociadas con su profesión.
Únase a la red profesionales de centro de datos graduados más grande del mundo
ÚNASE A UNA RED FORMADA POR MILES DE GRADUADOS DE LAS PRINCIPALES EMPRESAS DEL MUNDO
Miles de graduados de países de todo el mundo han acudido al Uptime Institute para hacer crecer su negocio y avanzar su desarrollo profesional.
¿Quiere obtener más información sobre la capacitación sobre centros de datos del Uptime Institute?
---