La membresía es estratégica
Nadie entiende las demandas y los retos de llevar adelante un centro de datos como las personas que lo hacen todos los días.
Uptime Institute Membership is the premiere community of end-user professionals responsible for the development, management, and operation of data center infrastructure and systems.
Incorpórese como invitado
Fill out the contact form below and one of our Membership administrators will follow up with you right away about how you can participate in an upcoming Membership event.
Generando resultados medibles para las principales marcas del mundo
Acxiom
Allinfnt Finance and Technology Development Co., Ltd.
Allstate
AT&T
Bayer U.S. LLC
The Boeing Company
BMO Financial Group
Bradesco
Capital Group Companies Global
CGI
Chesapeake Energy
China Mobile
China Welfare Lottery
Colt Technology Services
Centros de datos Compass
Cyxtera
Deere & Company
Departamento de Asuntos de Veteranos
Depository Trust & Clearing Corporation
DigiPlex
Digital Realty Trust
Entel S.A. Chile
Equinix do Brasil
e-shelter
FannieMae
Fastweb
Fidelity Investments
First Citizens Bank
Fujitsu Services Limited
Centro de datos Green Mountain
Highmark
Huawei
ING
Iron Mountain
Itau-Unibanco
JPMorgan Chase
Kaiser Permanente
LuxConnect
McKesson
Mentor Graphics
Mobily
Morgan Stanley
Nationwide
Bolsa de Valores de Nueva York
RagingWire Data Centers
RBC Financial Group
Sabey Data Center Properties
Saudi Aramco
Société Générale
SoftLayer Technologies, Inc.
Sun Life Financial
T5 Data Centers
Target
TD Bank
Thomson Reuters
Turk Telekom
UniCredit Group
United Airlines
United Parcel Service
UnitedHealth Group
US Bank
Verizon
Centros de datos de VIRTUS
Visa, Inc.
Wells Fargo
Reduzca el tiempo de inactividad
Member organizations experience up to 50% fewer downtime incidents, each with significantly shorter duration, than the industry at large. Our Members build data center best practices into their personal DNA and share their acquired experiential knowledge with the organization's entire staff.
Reduzca los costos
Our Members drive a culture of operational excellence and efficiency in their facilities, informed and reinforced through multiple in-person and online events throughout the year. Los costos operativos disminuyen a medida que la eficiencia y la excelencia operativa se convierten en el procedimiento estándar de su centro de datos.
Acceso a expertos
The Membership provides you with access to Uptime Institute's Intelligence Team and global consultant network, along with hundreds of other members just like you. We can get you answers to tough questions from the world's most knowledgeable data center experts, quickly.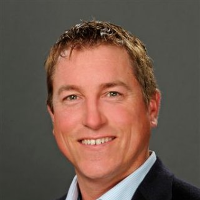 The key to the Membership is the sharing - an area where people can let their guard down, and have honest conversations about the challenges of mission critical and what goes on in those environments.
Chris Crosby, fundador y director ejecutivo, Compass Datacenters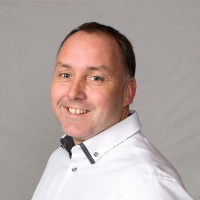 The
Membership
material is technical and is directly related to what we're working on in our daily business, so the impact is huge in regards to what we can use back at home, in our own companies.
Ole Sten Volland, director de tecnología y gerente de sitio, Green Mountain AS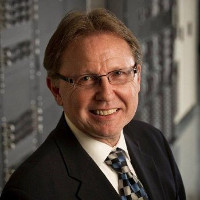 We've been Members for quite a few years and we've always found it very beneficial. Siempre buscan mantenerla actualizada y llegar a un mercado un poco más amplio, lo que ha sido muy útil. Hemos disfrutado ser parte de ella. Ha sido bueno para nuestra empresa.
John Ford, vicepresidente, Sabey Data Center Properties
La comunidad más importante de expertos en centros de datos
Listen to our customers describe the value they get from being part of the Uptime Institute Membersip.
Exclusive Benefits with the Uptime Institute Membership
Eventos semestrales en su región, con presentaciones de expertos y valiosas oportunidades de conexiones profesionales.
Eventos semestrales en su región, con presentaciones de expertos y valiosas oportunidades de conexiones profesionales.
Membership Conferences

Realizadas dos veces al año en cada región global, las conferencias facilitan valiosas conexiones profesionales, debates e información compartida. Disfrutará de presentaciones de miembros, contenido experto del Uptime Institute y ponentes invitados selectos.
Conexiones profesionales con colegas

Access the largest and most influential peer-to-peer community of data center professionals. Members come together for meaningful peer-to-peer interaction in a safe forum for knowledge exchange - free from the influence of vendors or other issues and concerns.
Discussion and information sharing with peers at Membership Conferences and in the online community, Inside Track.
La comunidad global en línea de colegas del Uptime Institute para profesionales de centros de datos y TI.
Inside Track

Aproveche la sabiduría y experiencia colectiva de la comunidad global de colegas del Uptime Institute para profesionales de centros de datos y TI. Submit questions to other Members, download exclusive Uptime Institute Intelligence reports, and access a wealth of polling and benchmarking data to understand how your organization compares to your peers and industry leaders around the world.
Visitas a sitios de centros de datos

Invitaciones a visitas detalladas exclusivas a centros de datos de tecnología avanzada que usualmente no están abiertos al público. Aprenderá del acceso "detrás del telón" en las instalaciones y de las conversaciones de seguimiento detalladas con el equipo del sitio sobre problemas, innovaciones y mejores prácticas.
Visitas detalladas a centros de datos avanzados, exclusivas para miembros.
Acceso al mayor repositorio de la industria sobre incidentes y fallas en el mundo real.
Base de datos de informes de incidentes anormales

Acceso exclusivo al mayor repositorio de informes de incidentes anormales de la industria, recopilados a lo largo de más de 20 años. La base de datos de informes de incidentes anormales permite que los usuarios encuentren con rapidez las causas raíces y establezcan expectativas de desempeño al implementar equipos específicos o nuevos procesos.
Benchmarks y encuestas

Recursos de referencia, como encuestas, perfiles e informes comparativos anuales, que abarcan una extensa gama de datos de desempeño, incluidos los costos y la eficacia del tiempo de actividad. Estos informes brindan datos cuantificables de los mejores en el ramo para apoyar sus actividades operativas y permitirle evaluar dónde se encuentra su centro de datos con respecto a las normas de la industria.
Los datos de referencias y encuestas de la industria le permiten evaluar dónde se encuentra su centro de datos con respecto al de sus colegas.
Servicio personalizado para ayudarle a obtener el máximo provecho de su membresía en Network.
Dedicated Membership Liaison

Benefit from personalized service to make the most effective use of membership resources, connect to premiere Members, and access Uptime Institute specialists relevant to your areas of concern. También recibirá hasta cuatro horas de tiempo de consultoría.
Créditos de educación continua
Uptime Institute Membership meetings are accredited by
The CPD Standards Office
and qualify for continuing education credits to help members earn and maintain professional certifications.
Obtenga créditos de educación continua en las reuniones de Network para mantener certificaciones profesionales.
---