Q&A Session with Uptime Institute President, Lee Kirby - Prague, junio de 2018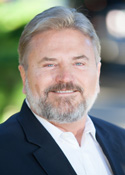 Event Title:
Data Center Q&A Session with Uptime Institute President, Lee Kirby
Who Should Attend:
Data Center Engineers, Project Managers, Facility Managers, Operations Teams and Data Center Executives involved in the design and operations of data centers.
Cuándo:
20th junio de 2018, 15.00 – 18.00
Dónde:
Radisson Blu Alcron
Štěpánská 623/40, 110 00 Nové Město
Praga, República Checa
Cost:
Free to attend, but space is limited to reserve your spot today!
About This Event
Forming the backbone of the digital economy, the datacenter industry is always evolving. This constant evolution is driven by the continued sharing of knowledge and experience among those involved in both data center design as well as data center operations.
On the 20th junio de 2018 we invite you to join us at the Radisson Blu, Alcron in Prague for an afternoon Question & Answer session followed by drinks with Uptime Institute President, Lee Kirby.
Mr. Kirby will be on hand to personally answer any questions or comments you have on the future of the data center industry - either from a technology or business perspective. In addition to hearing from Mr. Kirby, attendees will have an opportunity to meet or reconnect with others from the Czech Republic data center industry.
Attendance for the event is complimentary, but space is limited. If you would like to join us for this event please fill out the form to request to attend.
Acerca de Uptime Institute
Uptime Institute es una organización imparcial de asesoramiento centrada en mejorar el rendimiento y aumentar la eficiencia y la fiabilidad de la infraestructura crítica de las empresas mediante la innovación, la colaboración y las certificaciones independientes. After performing over 1000 data center certifications in 85 countries and training over 2,500 data center experts globally through our Accredited Data Center Training programs, Uptime Institute's consultants and staff are known industry wide for their expertise and vast experience.
Interested in Attending?
Fill out the contact form below and we will follow up with you right away regarding this event.
---