---
Accredited Tier Professional
CURSOS EN LÍNEA DIRIGIDOS POR INSTRUCTORES - ABIERTA LA INSCRIPCIÓN
With Uptime Institute's Accredited Tier Professional program, you can take the next step with your career by expanding your knowledge and expertise on advanced and innovative Mechanical & Electrical Solutions for data centers that meet Tier standards. This course is designed for graduates of Accredited Tier Designer or Accredited Tier Specialist programs.
Following on from completion of Accredited Tier Designer or Accredited Tier Specialist, the Accredited Tier Professional program provides expanded applications of Mechanical & Electrical designs within each Tier, as well as looking at more challenging and unique technologies.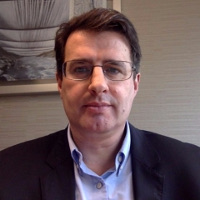 El estupendo personal, las instalaciones y el excelente contenido del curso me han permitido desarrollar mi experiencia y conocimientos técnicos.
Paulo Borges, consultor de seguridad de centro de datos, SEGURTI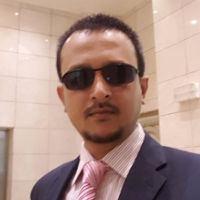 Esta capacitación me ha permitido entender los mitos y los conceptos erróneos acerca de las Tier Certifications. Ahora puedo compartir estos conocimientos con mis colegas.
Tariq Sagheer, Manager Power Planning, Pakistan Mobile Communications Limited
Esta capacitación nos brindó las herramientas para obtener la certificación oro para Tier Certification of Operational Sustainability.
Dimitris Kantaros, director de operaciones de centro de datos, LAMDA HELLIX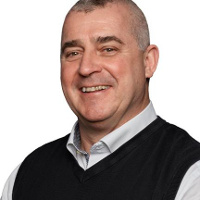 This training allows personnel to get a common understanding of "how to keep the lights on".
Pete O'Sullivan, Head of Operations, Quantum Switch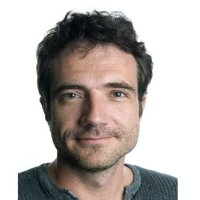 Como consultor, es importante estar actualizado acerca de las nuevas regulación del estándar Tier, y el curso de seminario avanzado brindó precisamente esto.
Christian Creemers, gerente sénior de proyecto de centro de datos, DC-Q Datacenter Quality
El Seminario Advanced Mechanical del Uptime Institute es un curso orientado a los usuarios finales que enriqueció mis conocimientos sobre centros de datos Tier III y Tier IV.
Mark Keserwany, gerente de prácticas, Gulf Business Machines
Comuníquese con nosotros
¿Tiene preguntas o necesita ayuda? Complete el formulario de contacto a continuación y nos comunicaremos con usted a la brevedad.
Accredited Tier Professional Program Overview
Público objetivo del programa
Ingenieros registrados
Gerentes de proyecto senior de equipos de diseño y construcción
Representante de ingeniería senior del propietario del proyecto
Ingenieros profesionales certificados con una función de gestión de diseño
Objetivos del programa
Apply expanded applications of Mechanical & Electrical solutions within each Tier
Create and implement unique and challenging applications of various Mechanical & Electrical technologies
Meet Tier requirements and create a foundation for data center operations by learning how to optimize Mechanical & Electrical design
Requisitos previos del programa
Graduation from Accredited Tier Designer or Accredited Tier Specialist
24 months of design experience within a data center or critical facility is recommended
Contact

[email protected]

if you have questions about this program
Únase a la red profesionales de centro de datos graduados más grande del mundo
ÚNASE A UNA RED FORMADA POR MILES DE GRADUADOS DE LAS PRINCIPALES EMPRESAS DEL MUNDO
Over ten thousand graduates from over 100 countries around the world have looked to Uptime Institute to help them grow their business and advance their careers.
For designers, project managers and data center owners, the Accredited Tier Professional designation helps them advance their career by showing a dedication to professionalism and a commitment to staying up to date on the latest practices in Mechanical & Electrical technologies and their benefits to the overall data center or critical facility.
For vendors and consulting firms, Accredited Tier Professional designations help companies differentiate themselves from the competition, standing out as Tier expert and showcasing their commitment to training and professional development for the benefit of their customers.
¿Quién puede beneficiarse de este curso?
Accredited Tier Designer and Accredited Tier Specialist alumni that are wanting to continue their learning will greatly benefit from this course. The Accredited Tier Professional program is ideal for those wanting to stand out from their peers with an extra forward-thinking accreditation. It is also of great benefit for those involved in Tier Certification projects as the knowledge gained in the course will help to fast-track the organisations achievements.
¿Qué debo esperar de este curso?

The Accredited Tier Professional program is comprised of five half-day sessions with exam. This program provides advanced analysis and detail applications of the Tiers and culminates in an exam for receiving your accreditation. After completing this course, you will have enhanced data center design skills.
¿Por qué elegir Uptime Institute?

El Uptime Institute ha educado a más de 10,000 profesionales en más de 100 países. Como líder en la educación de centros de datos, Uptime Institute emite acreditaciones que verifican una comprensión profunda del Tier Standard y le permiten realizar grandes mejoras para su equipo. Prevent downtime and keep your systems running at maximum efficiency with the knowledge you will acquire from the Accredited Tier Professional program.
¿Quiere obtener más información sobre la capacitación sobre centros de datos del Uptime Institute?
---