Seguridad del centro de datos: Reevaluación de los riesgos físicos, humanos y digitales
Los operadores de centros de datos mantienen de forma rutinaria múltiples perímetros físicos contra intrusos y regulan las actividades de las personas en el centro. Sin embargo, la computación en la nube y el aumento del monitoreo remoto y la automatización plantean nuevos desafíos de seguridad. Las vulnerabilidades humanas y digitales han ampliado la superficie de ataque para muchos centros de datos.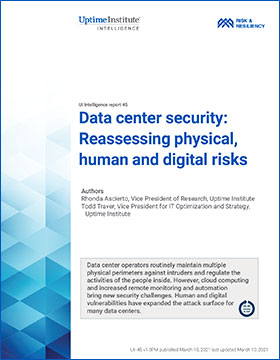 Download the Report
Fill out the form below to download the report.
---