---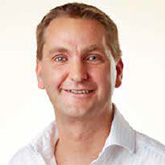 "Simply put, Uptime Institute Tier IV Certified facilities are what customers should expect from data center providers today. They give customers peace of mind that the world's most reputable data center standards body has validated the critical infrastructure upon which their businesses depend. We're incredibly proud to have earned the Tier IV Certification for P2, and impressed with how the remote assessment process worked. Despite the fact that this provisional assessment was entirely virtual; it was one of the best we've ever experienced."
Jeff Van Zetten
Chief of Engineering and Design
NEXTDC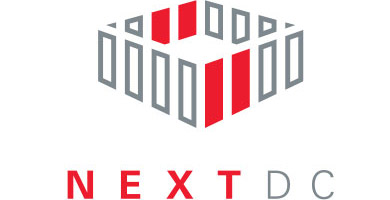 NEXTDC is Australia's leading independent data center operator with a nationwide network of facilities with Uptime Institute Tier III and Tier IV Constructed Facility and Operational Sustainability Certifications. As a trailblazer in the market, the company strives to continue raising the bar for data center quality and engineering excellence. To support its government and enterprise customers' always-on digital businesses, NEXTDC has always been committed to achieving the world's highest design, construction and operations standards for critical infrastructure, and remains the only provider in the market that can offer a 100% uptime guarantee.
In julio de 2020, the company opened its newest facility, the P2 data center in Perth, which gave customers access to the largest, most powerful and technologically advanced hyperscale facility in Western Australia (WA). P2 is more than just a landmark that sits high and proud amid the Perth central business district skyline. It's the biggest digital infrastructure boost for the city since NEXTDC opened P1 in 2014.
The Challenge / Opportunity
La Tier Certification of Operational Sustainability (TCOS, por sus siglas en inglés) de Uptime Institute proporciona a los propietarios, operadores y gerentes de centros de datos con Certificación Tier una evaluación de los comportamientos y riesgos intrínsecos a las operaciones de los centros de datos por orden de prioridad y actúa como guía esencial para alcanzar operaciones efectivas y eficientes. It helps to assure that a well designed and constructed data center facility is operated in a manner which will result in the production levels expected.
Customers worldwide are demanding that data center operators increase uptime and scalability capabilities to support the growth of their 24x7 digital businesses, and NEXTDC's are no different. By pursuing Uptime Institute Tier IV Certification for the new site, the company sought to showcase its continued innovation and ability to meet these customer needs, as well as demonstrate the extraordinary resilience and performance of the P2 facility's critical infrastructure.
Traditional on-site assessments were out of the question given the widespread social contact restrictions caused by the global COVID-19 pandemic. Fortunately, Uptime Institute brings the option of remote components to all core service offerings to help clients quickly, effectively, and safely validate facilities and reduce digital infrastructure risks without requiring all on-site activities. In June of 2020, NEXTDC embarked on one of the first remote Tier Certification assessments.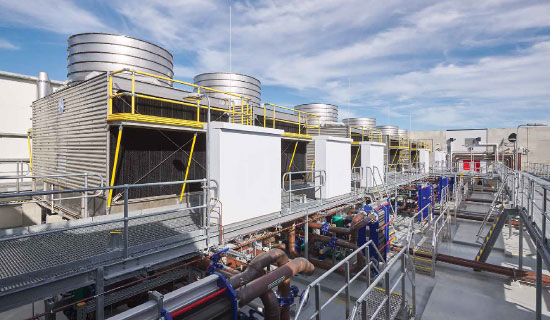 Uptime Institute's Tier IV Design and Constructed Facility Certifications are two of the most respected and internationally recognized data center standards in existence. These awards provide assurance that a facility is designed and built to the highest levels of reliability and resiliency, and supported by completely Fault Tolerant critical infrastructure. NEXTDC sees Uptime Institute Certified infrastructure as essential for businesses operating in an always-on digital world, and has embedded these standards into its overarching strategy for delivering the highest quality and most reliable data center products and services in the market.
As such, NEXTDC worked closely with Uptime Institute to make P2 a reality, from its Tier Certification of Design Documents (TCDD) to its Tier Certification of Constructed Facility (TCCF), which Uptime Institute awarded on a provisional basis and is expected to be fully complete in early 2022.
The NEXTDC engineering team took the time to truly understand the criteria required to achieve Tier IV Fault Tolerance. Relying on simplicity and creativity, NEXTDC made P2 a Tier IV, 100% Fault Tolerant data center at virtually the same cost as a Tier III facility. In particular, the team was able to make the leap from Tier III to Tier IV without increasing the amount of equipment involved and actually reducing the electrical system costs by a significant margin. They also migrated away from a central chilled water plant for the mechanical system in favor of a more modular, segregated system that met Tier IV criteria at a lower cost.
For the remote assessment itself, NEXTDC moved quickly to ensure that it was successful. Positioning cameras at the equipment and monitoring screens throughout the facility offered broad, in-depth visibility and the flexibility to toggle between them for a comprehensive, real-time view. NEXTDC reallocated budget usually reserved for travel expenses to ensure the audio and video for the demonstration was top-notch. From installing cabling for connectivity in lieu of Wi-Fi to positioning gimbals and mounts to provide stable video, the team did everything in its power to make the remote demonstration process smooth. But the secret to NEXTDC's successful remote demonstration was carefully planned pre- evaluation trial runs with Uptime Institute consultants. Both companies met for trial runs to test and refine audio, video and script setups weeks in advance to ensure the assessment would go off without a hitch.
"NEXTDC's remote assessment setup for P2 was one of the most polished and sophisticated we have seen, which is particularly impressive given how complex Tier IV Constructed Facility Certifications can be," said Ryan Orr, Vice President of Topology Services at Uptime Institute. "Orchestrating the procedures and audio and visual technology needed for an effective demonstration was an outstanding collaborative effort between the NEXTDC team and our Uptime Institute consultants. Not only does this remote setup serve as a model for successful virtual testing, but it will likely set NEXTDC up to increase the efficiency of its commissioning program at future sites long after the disruption from COVID-19 subsides."
P2 is now the first data center in Perth to achieve Uptime Institute's Tier IV Design and Constructed Facility Certifications, and the city's only 100% Fault Tolerant facility. These awards further assure WA customers and give them confidence that NEXTDC's infrastructure offers the availability, reliability and resiliency required to support their digital businesses. What's more, NEXTDC's innovative approaches to delivering a Tier IV facility at nearly the same cost as a Tier III facility make the highest levels of reliability and resilience accessible to Australian enterprises seeking to minimize risk and maximize uptime.
Additionally, the new facility represents a critical digital interconnectivity hub, providing local organizations with vital connectivity and digital services, such as critical public cloud onramps and submarine cables that further plug Perth into the global digital economy. By offering a high-performance, reliable home to major clouds, carriers and IT services in WA, this facility is helping to bolster continued innovation and economic expansion for the region.
NEXTDC has grown rapidly from its origins as a startup operating just one Brisbane data center in 2011. Today, the company operates ten facilities to support its robust, growing ecosystem of enterprise, government and hyperscale customers – and it's nowhere near finished. In julio de 2021, NEXTDC purchased a 125,000 sqm plot of land in west Sydney as the campus for its planned S4 facility (its fourth in the city). NEXTDC attributes a significant portion of its growth and success over the past decade to the technological innovation and reputation for excellence it has built up through its ongoing engagement with Uptime Institute, and will continue to prioritize the Tier Standard to support its future expansion across Australia and beyond.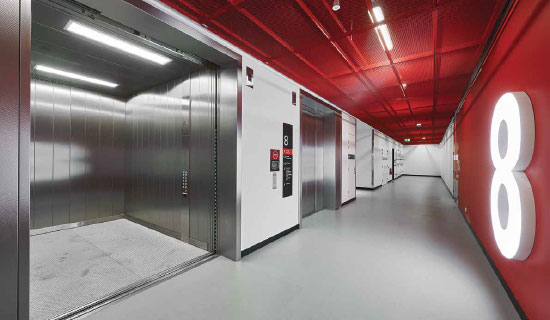 "Over the years, Uptime Institute's team has demonstrated a focus on technical innovation and commitment to quality and outcomes that matches our own, time and time again. Uptime Institute consultants are always part of our projects from the start, not as a means to simply achieve Certifications, but because their analysis and expertise moves the needle and has helped our efforts to grow and expand."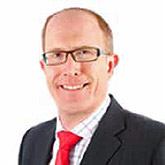 Simon Cooper
Director ejecutivo de Operaciones
NEXTDC
Certificaciones Tier de NEXTDC por instalación
S1 Data Center – Sydney, Australia
Tier III Certification of Design Documents
Tier III Certification of Constructed Facility
Tier III Gold Certification of Operational Sustainability

P1 Data Center – Perth, Australia
Tier III Certification of Design Documents
Tier III Certification of Constructed Facility
Tier III Gold Certification of Operational Sustainability

B2 Data Center – Brisbane Queensland, Australia
Tier IV Certification of Design Documents
Tier IV Certification of Constructed Facility
Tier IV Gold Certification of Operational Sustainability

M2 Data Center – Melbourne Victoria, Australia
Tier IV Certification of Design Documents
Tier IV Certification of Constructed Facility
Tier IV Gold Certification of Operational Sustainability

M3 Data Center, Building A, Data Halls A1, A2, A5, and A6 – Melbourne, Australia
Tier IV Certification of Design Document

C1 Data Center – Canberra, Australia
Tier III Certification of Design Documents

S2 Data Center – Sydney, Australia
Tier IV Certification of Design Documents
Tier IV Certification of Constructed Facility – Provisional

P2 Data Center – Perth, Australia
Tier IV Certification of Design Documents
Tier IV Certification of Constructed Facility – Provisional

S3 Data Center – Artarmon, Australia
Tier IV Certification of Design Documents
Tier IV Certification of Constructed Facility

---