Best-in-class data center provisioning
In recent years, there has been a revolution in data center construction. Highly efficient, large-scale data centers are being provisioned faster and more cheaply than ever before, enabling a rapid build-out of IT and cloud capacity. This Uptime Institute report focuses on best practices and best-in-class provisioning: Which technologies and processes are being used? What are the best-achievable costs, efficiencies and provisioning times?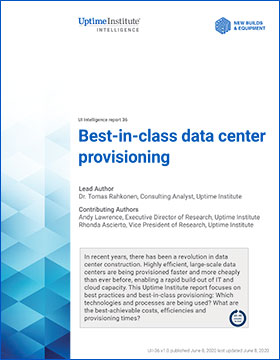 Download the Report
Fill out the contact form below to download the report.
---