Como usted sabe, el panorama del centro de datos es altamente competitivo y está cambiando constantemente.
Invertir en la capacitación de Tier acreditada de Uptime Institute ayuda a aumentar la base de conocimientos de su equipo, mejorar la eficiencia operacional en su organización y reducir el riesgo empresarial al cumplir con las mejores prácticas en el diseño del centro de datos, gestión y operaciones.
We invite you to register for our upcoming accredited tier training courses in Dubai in November, 2017.
---
When: 12 to 16 of noviembre de 2017 (dates vary per course)
Where: Arjaan by Rotana, Concorde Tower, Al Bourooj Street, Al Safouh Road, Dubai
---
Cursos incluidos en este evento: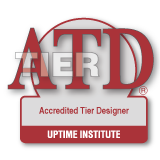 Accredited Tier Designer (ATD)
Se dirige a profesionales de diseño centrándose en las mejores prácticas de diseño basado en Tier y topología basada en Tier.
Ver la lista de graduados anteriores de ATD
Mejor para:
Ingenieros Estructurales
Gerentes de proyecto senior de equipos de diseño y construcción
Representante de ingeniería senior del propietario del proyecto
Ingenieros profesionales con licencia con una función de gestión de diseño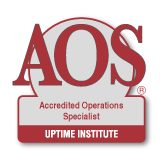 Accredited Operations Specialist (AOS)
Se dirige a los profesionales de operaciones y mantenimiento centrándose en las mejores prácticas de operaciones, personal y mantenimiento.
Ver la lista de graduados anteriores de AOS
Mejor para:
Operadores fundamentales de las instalaciones
Gerentes de Operaciones Profesionales
Gerentes de Instalaciones de Centro de Datos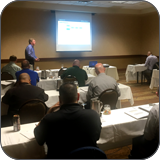 Seminario avanzado 1: Advanced Mechanical and Tiers
Se dirige a individuos con acreditación existente de Uptime Institute centrándose en temas de cargas y capacidades, tecnologías de enfriamiento especializadas y consideraciones de múltiples niveles.
Course will provide advanced instruction on unique or complex mechanical design challenges and Tier solutions, including technical aspects of capacity component selection, load consideration, configuration and redundancy, controls, and power sources based on Tier objective. Instruction will cover typical cooling shortfalls submitted for Tier Certification, as well as an overview of Tier Certification expectations.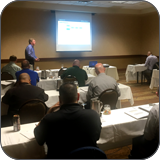 Seminario avanzado 2: Advanced Principles in Critical Facility Management
Se dirige a individuos con acreditación existente de Uptime Institute centrándose en temas de estrategia de operaciones de cartera, gobernabilidad de cartera y cambio y administración de capacidad en el nivel de cartera.
Course will provide instruction to critical facility operations and management professionals covering site- and portfolio-level governance and management concepts, and the application of those concepts in real-life situations. The course is designed for individuals who work within a traditional data center or other critical facility environment as well as managers and executives who are responsible for a "mixed" IT environment including one or more traditional enterprise data centers, colocation facilities, or cloud service contracts.
---
¿No puede asistir a esta sesión? Visite el Calendario del cursos de Uptime Institute para conocer otros cursos que se aproximan en su área.